How does the USA celebrate St. Patrick's Day? I break down some of the customs and traditions in this quick blog and vlog.
This is an incredibly late blog, but better late than never!
St. (Saint) Patrick's Day is another holiday celebrated in various countries around the world, including the United States of America. It is celebrated every year on March 17th. The date never changes.
This holiday it is mostly done for fun. Schools do not give kids a day off, nor do employers give employees a holiday from work. Some of the bigger cities around the US may have a parade with various Irish inspired acts or floats, but it's not common in average or small towns. Honestly, St. Patrick's Day isn't given much effort like the other holidays.
One of the "traditions" Americans uphold for St. Patrick's Day is wearing green-colored clothing. Any sort of green will do. If you are not wearing green, another person may pinch you. Why? I don't know, that's always been a tradition since I can remember.
Most adults take things a bit further and drink a massive amount of alcohol, and some times the alcohol is even colored green. Why do people drink so much? Probably because it's a stereotype that Irish people drink a lot. Since St. Patrick's Day is an Irish holiday, people drink alcohol.
Some businesses might decorate with some green shamrocks, pots of gold, or leprechauns, but it's not that common unless the owner has some extra money and likes to celebrate all these holidays.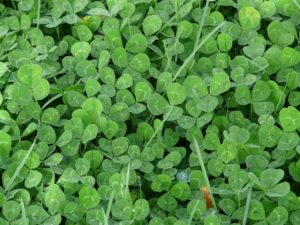 Of course, some people may go to church for SAINT Patrick's Day, but that's usually for the more religious people. Even those that try to go to church every Sunday often skip St. Patrick's Day mass.